The largest truffle celebration outside Europe returns to Queen Victoria market for our seventh annual celebration of the fabulous fungus. Don't miss the fabulous truffle tastes and entertainment on Saturday 21 June and Sunday 22 June 2020, undercover in the Market's A Shed.
Both the truffle tragic and curious market-goer enjoyed the huge range of affordable and delicious truffle tastes in 2019. From warming truffle soups to tasty truffle pizzas; cheesey raclette to truffled crepes, the new taste sensations of the Truffle Truck and the two-hour market tour learning all about the delights of the truffle with generous tastings were a resounding success.
Melbourne's best truffle chefs shared their truffle secrets with Cam Smith (Triple R's 'Eat It') on the Chef Demonstration Stage and truffle dogs delighted with their truffle hunting skills. The Festival Bar offered truffle bubbles, ale, cider and cocktails that festival goers slurped and sipped while kicking back to the DJ sounds curated by Crown Ruler.
People really do love our free weekend at Queen Victoria Market!
---
MOCK TRUFFLE DOG HUNTS
Mock truffle dog hunts took place undercover in A-Shed throughout the weekend. Professional truffle hunting dogs and festival favourites Isadora, Forrest and Comet, along with their siblings from Brimfeldt Australian Shepherds, delighted market visitors with their truffle hunting skills.
Saturday 9:30am, 11am, 12:30pm, 2pm, 3:30pm & 5pm
Sunday 9:30am, 11am, 12:30pm, 2pm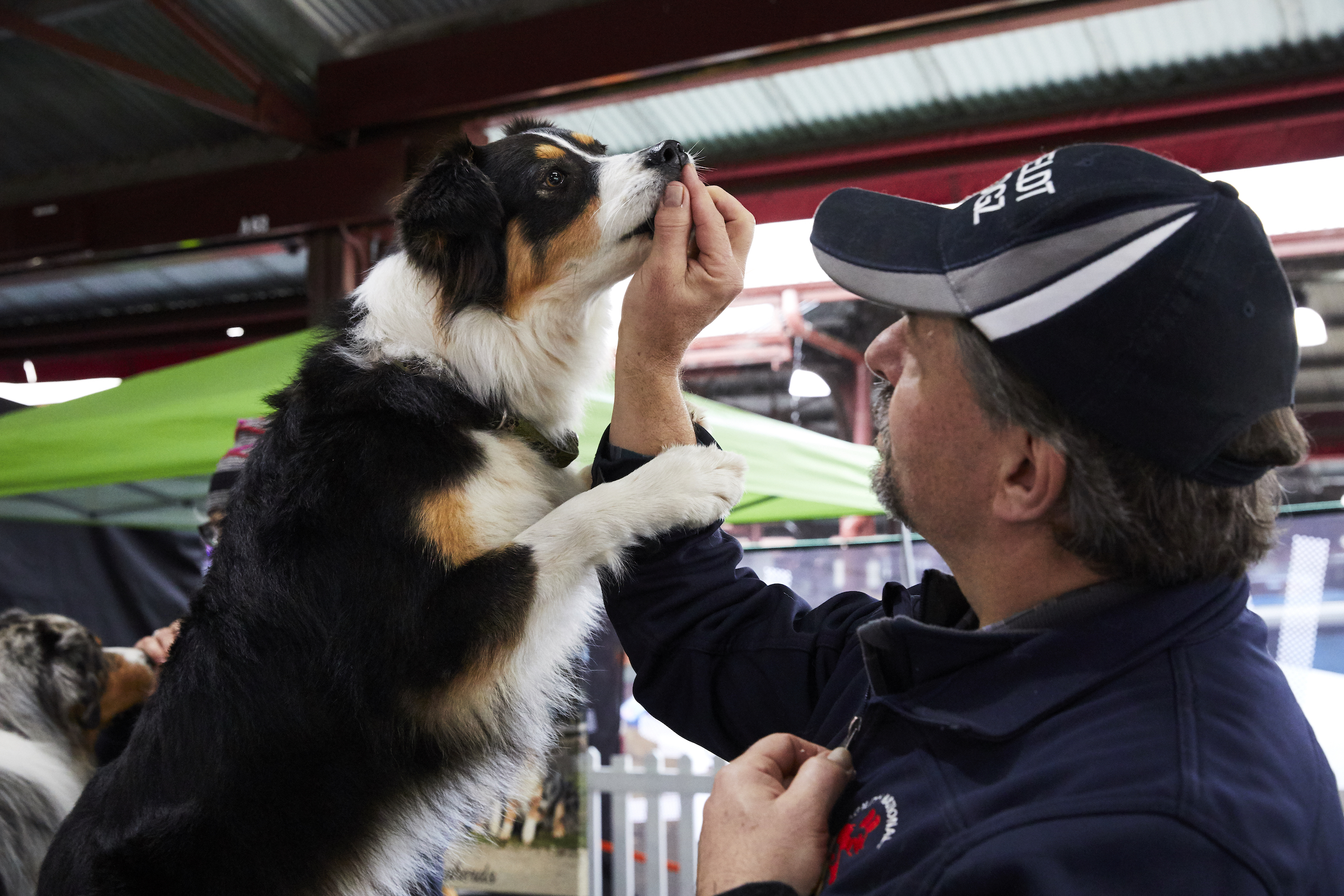 ---
FRESH TRUFFLE & TRUFFLE PRODUCE EXHIBITORS
---
READY-TO-EAT EXHIBITORS
---